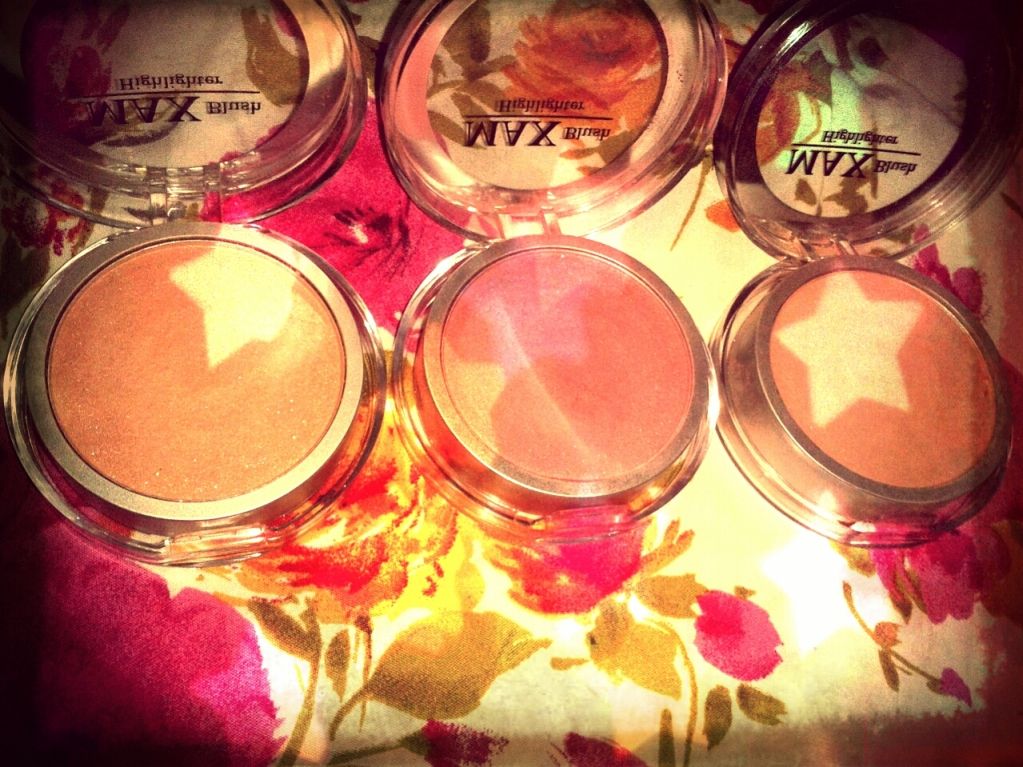 MAX is probably the cheapest make-up brand I know and own products from. Like.. It's so cheap you would automatically think that the quality must suck. The very opposite is true though, so far almost every product I have of this brand is pretty awesome! Today I want to share the blushes with you, I bought them a while back because I was curious and I've been using them pretty much daily ever since.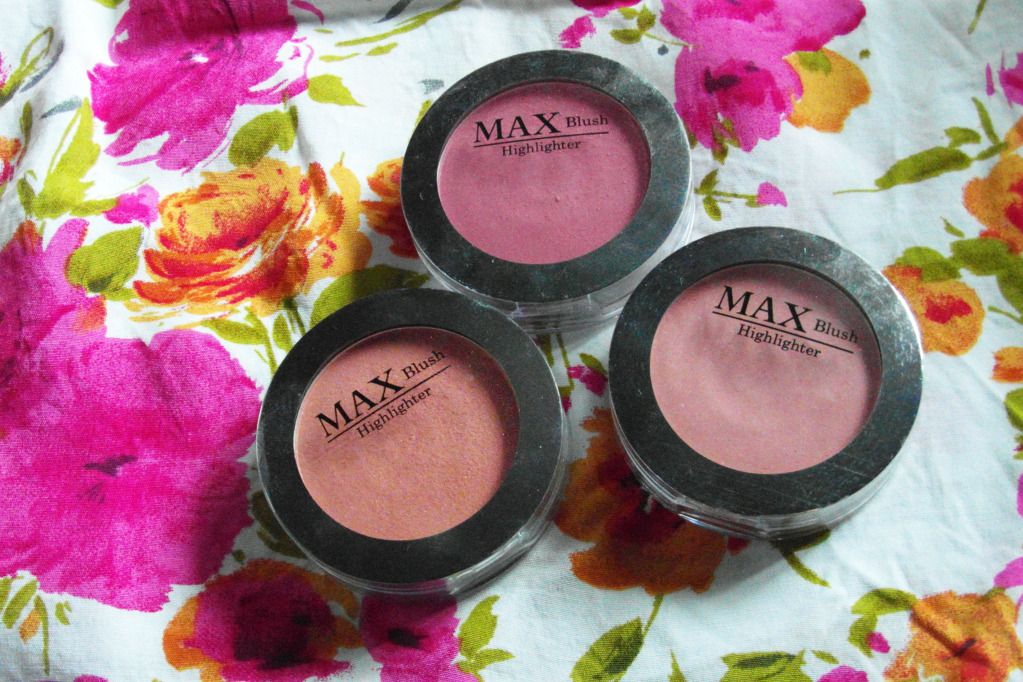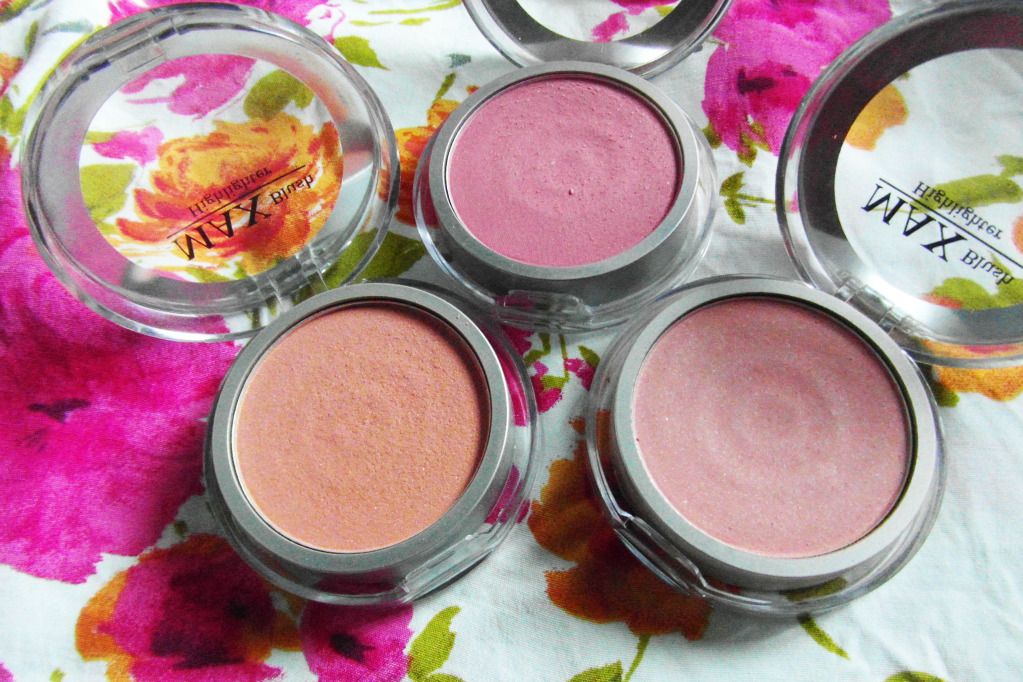 I own three blushes but I believe they have maybe one or two more shades. It's just very difficult to find all of them because they aren't displayed in a beautiful make-up counter. No instead they are just tossed on a shelf and you have to wade through them with your hands. Kind of annoying but the whole store is like that.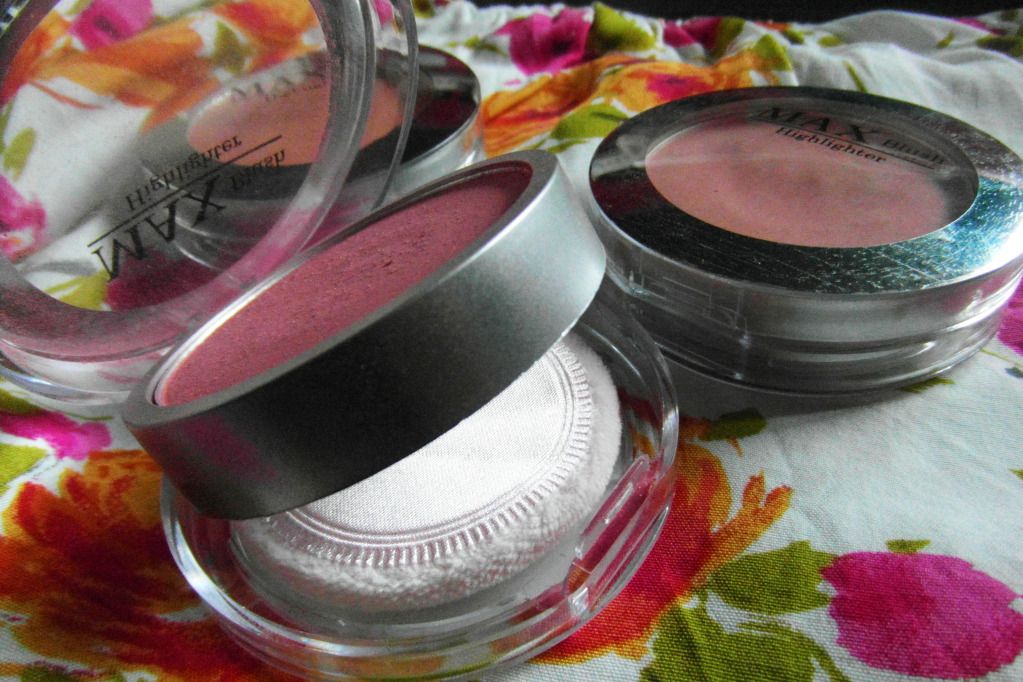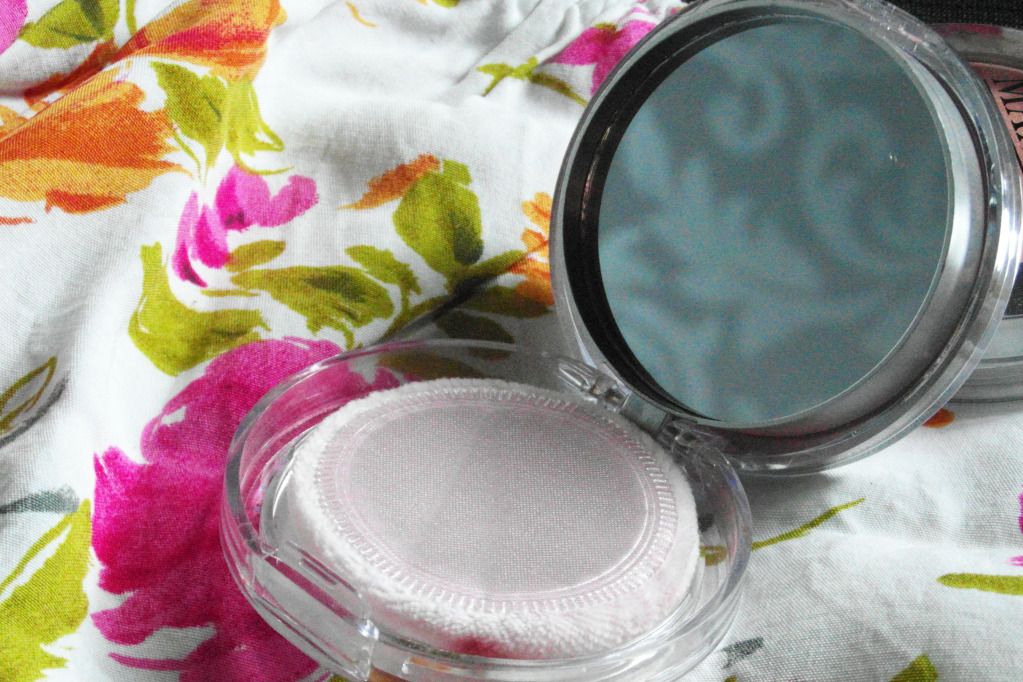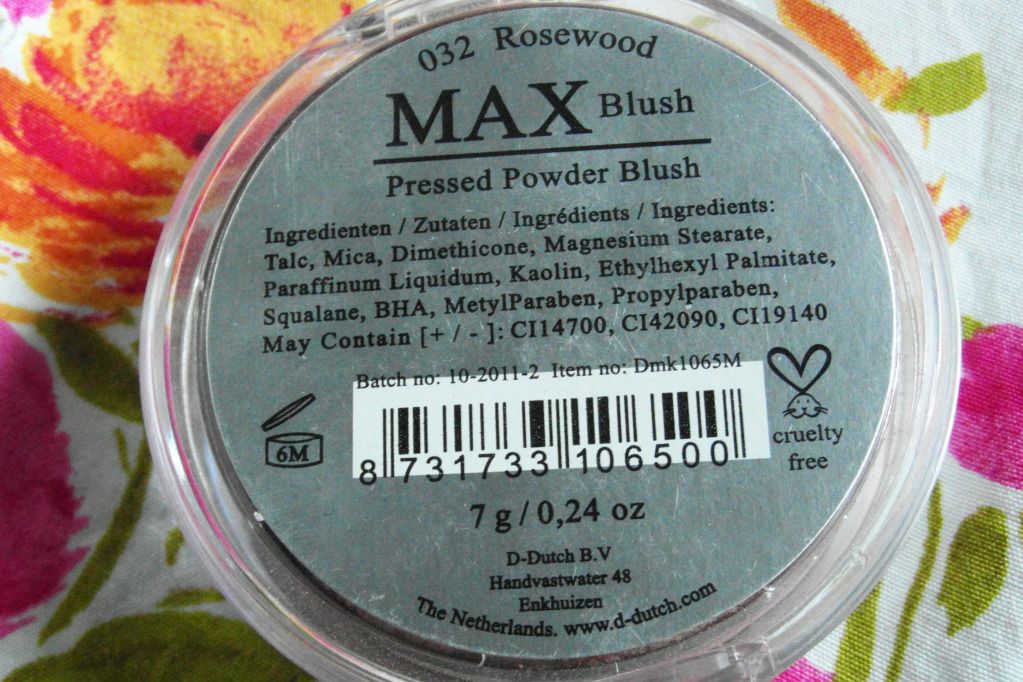 The packaging looks very cheap and is all plastic. You can flip up the pan that holds the blush and find a mirror and a sponge applicator. I think the mirror is a big plus! You can take the blush with you on the go and you have a mirror with you to check your make-up and do some retouches. You can also see the little bunny meaning they don't test their products on animals, which I think is always a good thing.
034 Rose.
I don't think this is much of a rose color, I prefer to call it peachy and bronze. I don't use this one often because it has a lot of golden shimmers and glitters and I really dislike glitters all over my face. But it is a very beautiful one so it's nice for an evening out.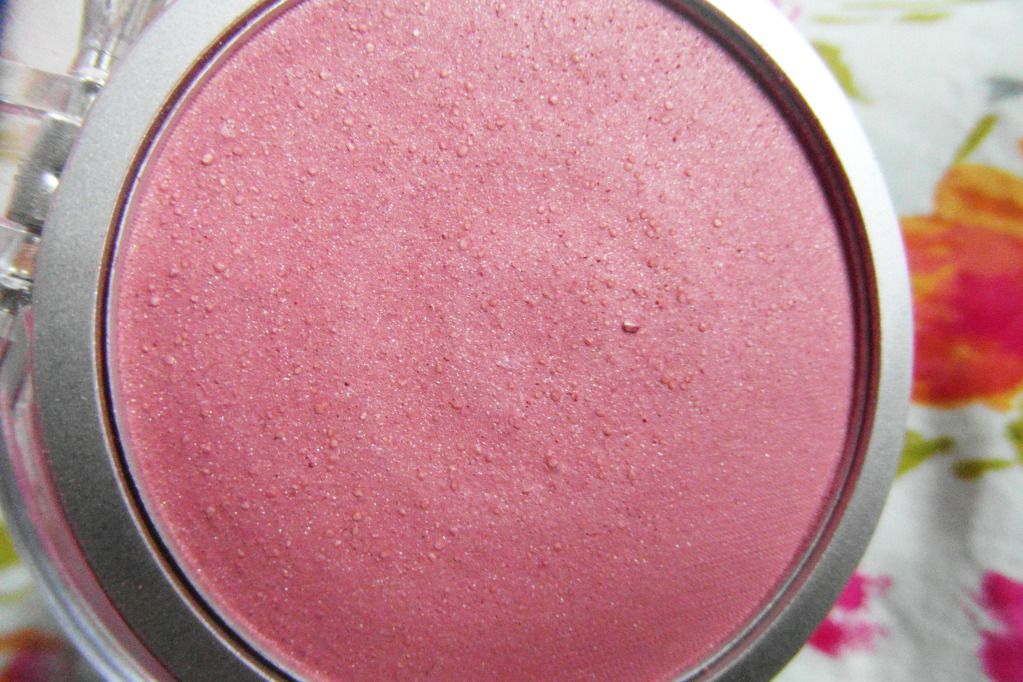 035 Pink
Yes, this is pink. A lovely warm pink with a fine shimmer that gives you a nice glow. It's very well pigmented so I have to be careful when applying but it's so pretty! I use this one quite often.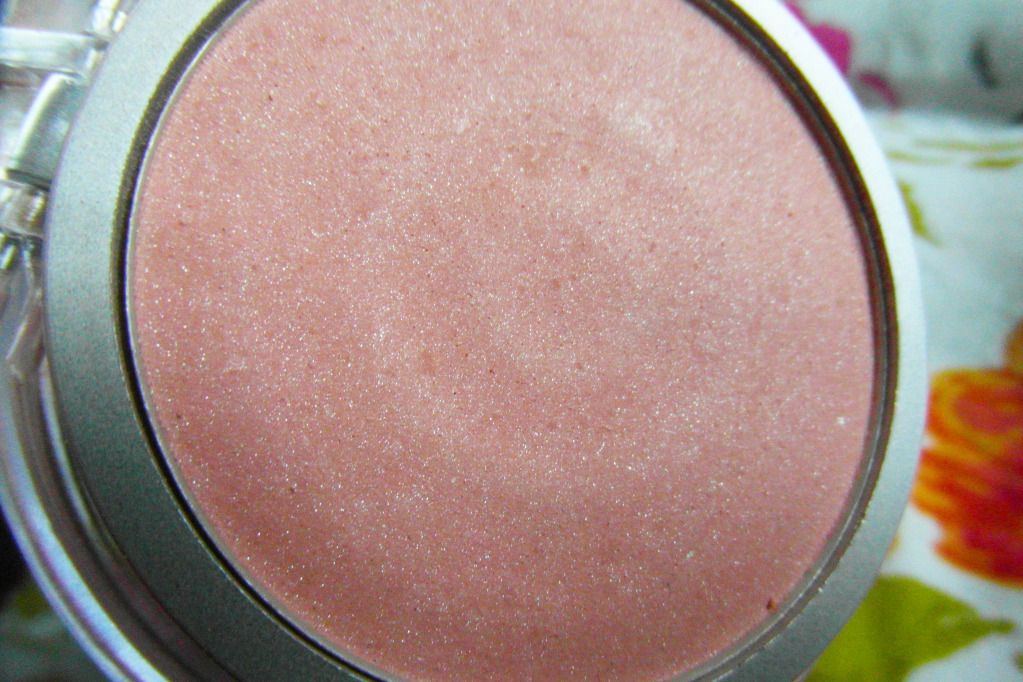 032 Rosewood
This looks nothing like rosewood and I guess that's a good thing. Rosewood is pretty dark and reddish brown, not the best color for blush in my opinion. I think I use this one most because it's fresh and peachy and goes with every make-up look. This one also has the fine shimmer and gives a beautiful glow.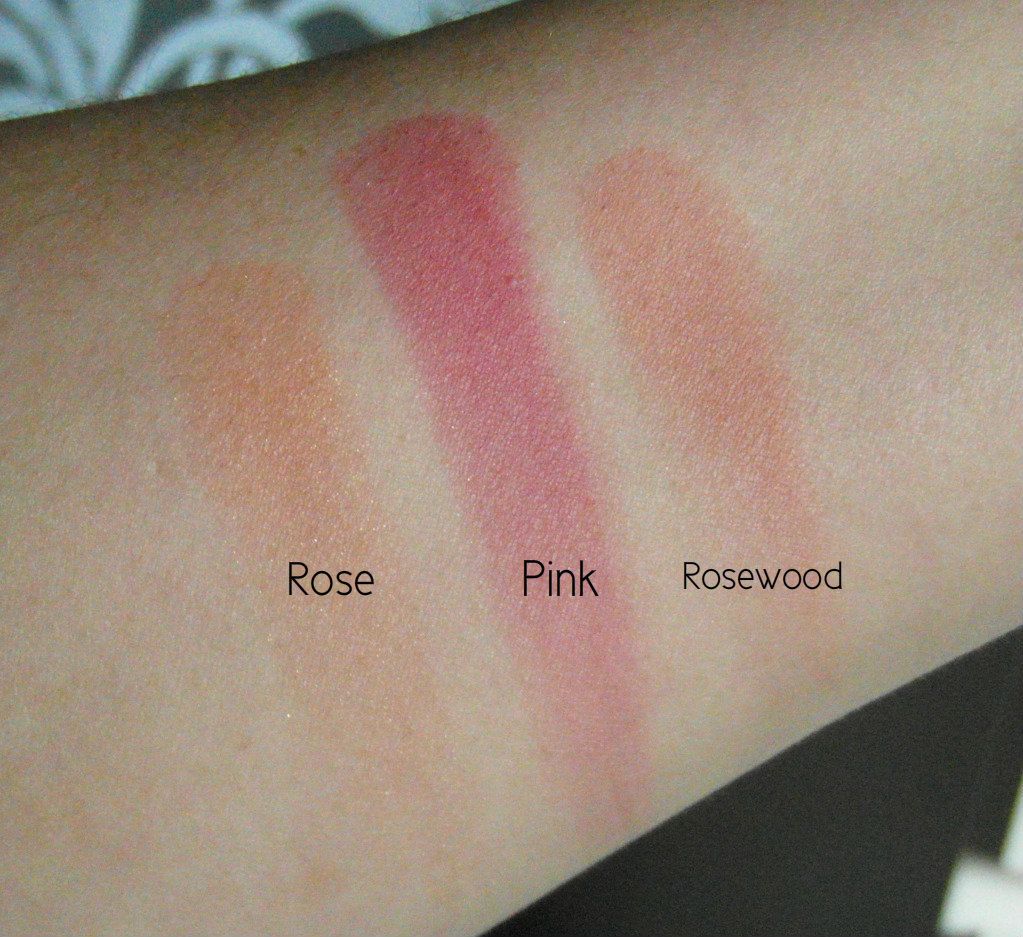 Overall I think these are great blushes. They are smooth, pigmented and last quite a long time on the cheeks.
The price? Oh right! Only €0,99 a piece! MAX is sold at Action and as far as I know these can only be found in Holland and Belgium.

I'm curious.. Would you ever try make-up this cheap?