Might be a bit late but here's another Have to Share for you. This time I want to share a book that I read a while back called Looking for Alaska by John Green. The title could be slightly misleading (or boring even) but I must say I could not put this book down at all. I read it within 2 days, something I've never been able to do. The reason I wanted to read this book is because of a line I read somewhere on Tumblr that I couldn't seem to forget, it's probably one of the most beautiful lines I've ever read. That one line was the only reason I bought the book. If you're curious you know what to do.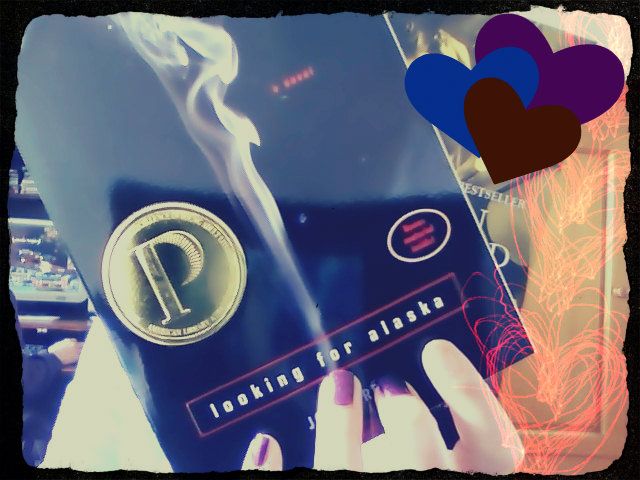 First of all I'm sorry I don't have any better pictures but I don't have the book at home right now. I let a friend borrow it as soon as I had finished it (in April, for the record), to have someone to discuss it with. Unfortunately she hasn't read the book yet (HURRY UP PLEASE!!) so I couldn't take proper pictures.
"Before, Miles "Pudge" Halter is done with his safe life at home. His whole life has been one big non-event, and his obsession with famous last words has only made him crave "the Great Perhaps" even more (François Rabelais, poet). He heads off to the sometimes crazy and anything-but-boring world of Culver Creek Boarding School, and his life becomes the opposite of safe. Because down the hall is Alaska Young. The gorgeous, clever, funny, sexy, self-destructive, screwed up, and utterly fascinating Alaska Young. She is an event unto herself. She pulls Pudge into her world, launches him into the Great Perhaps, and steals his heart. Then. . . . After. Nothing is ever the same."

I must say that if I had found this book in a store and had read this description I probably wouldn't have bought it. It kind of sounds like a regular love story with a few awkward teenagers, what's new? But as I said before there was this one line I read that made me want to read the whole thing so the description didn't even matter to me.
When Looking for Alaska arrived in the mail I opened it, read the first two pages, got hooked and only put it down if I really had to. Not that the beginning was that exciting but the way it was written was really clever and catchy. I don't know, some writers are just really good with words and that was exactly the case here.

The book had me feeling a lot of emotions, I "experienced" the things the characters were going through and could relate to them. Seriously the characters are amazing!
As I was reading at some point I was very, very shocked. There is a HUGE plot twist and I honestly did not see it coming. Kind of an unexpected boot to the face. I won't spoil it for you but honestly I've never been this surprised while reading a book!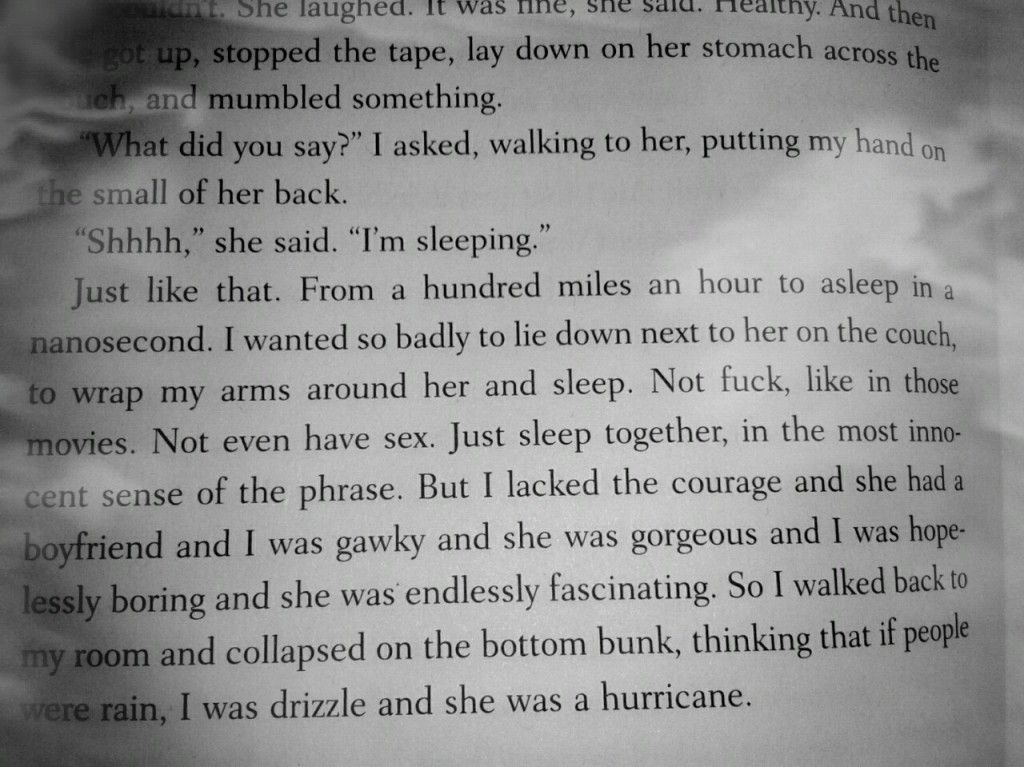 "If people were rain, I was drizzle and she was a hurricane."
I got my book online at
bol.com
because I prefer to order books from there. They're usually cheaper and they have almost every book I want to read. Just like this one which I could not find in any bookstore in my city. I honestly hope I got you interested in the book because I think it is a must read! Let me know what you think in the comments below (:
Have a great week everyone!