I realized that I haven't properly worn make-up in the past two weeks.
OMG 2 whole weeks! Maybe even longer.. I was honestly a little shocked.
That is why today I decided to pop on some colour to celebrate the sunny weather.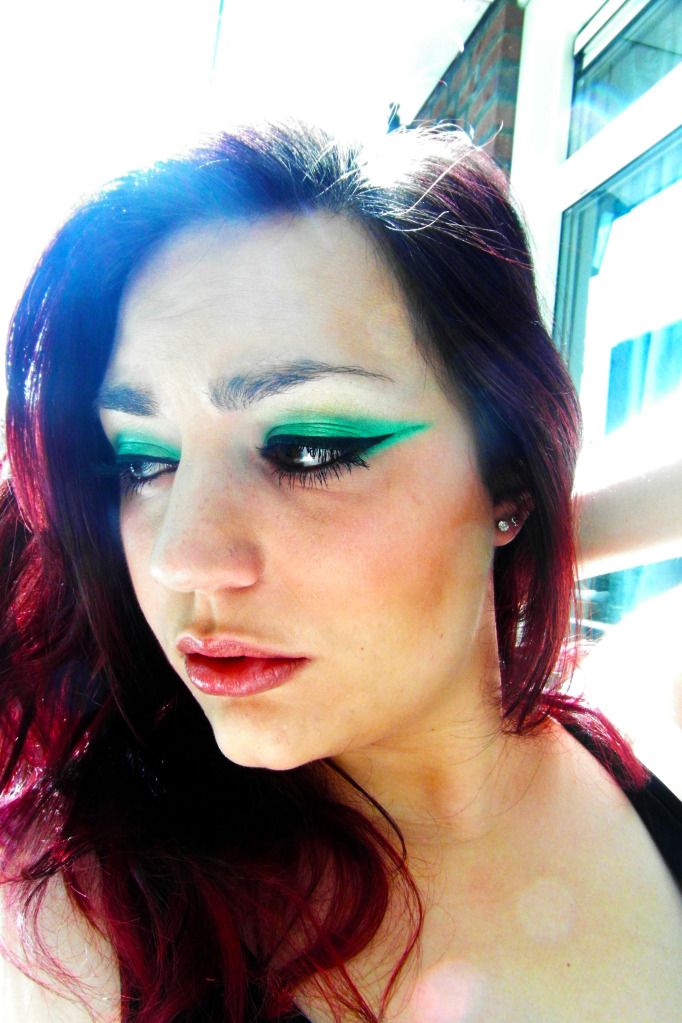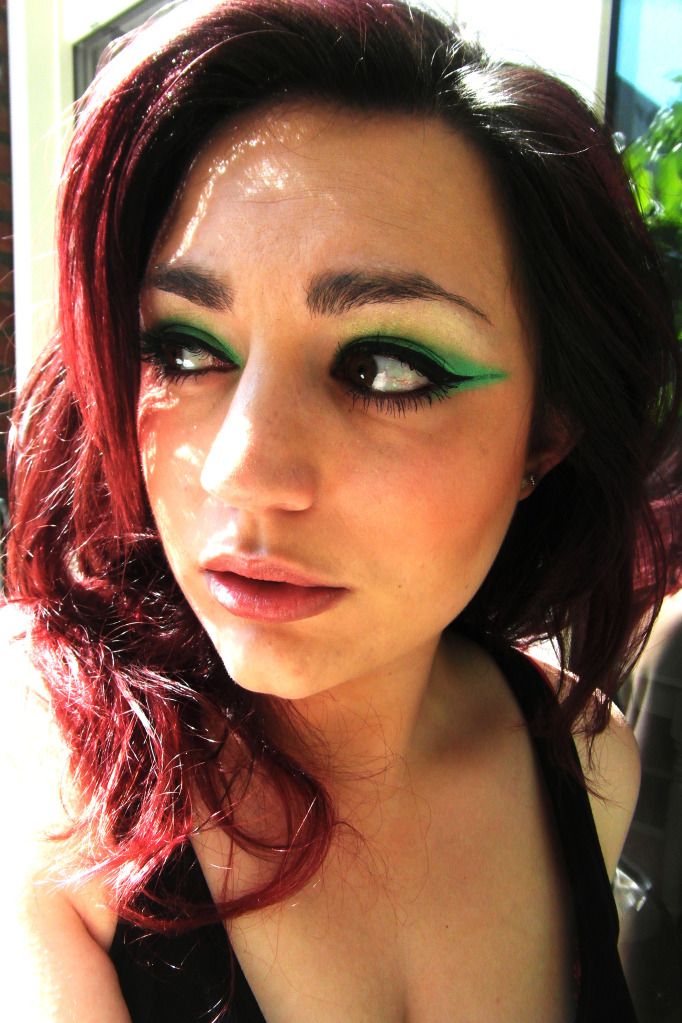 This one is closest to the actual colour
I'm sorry that the pictures look very edited, I had to Photoshop a lot because the sun was insanely bright! The colours were washed out so had to get it as close to the real thing as I could. As you can see I messed up on the eyeliner ): FAIL! But I honestly do love the colour! It's so bright and fresh and it really makes my eyes pop.
I ordered these somewhere in April and this is the first time I've worn
Wasabe
on it's own. I am really amazed by the brightness of the Eye dusts and the pigmentation. The other colours I ordered from Medusa's Make-up are
Red Baron
and
Studio 54
and I added their
Stick it!
shadow primer as well. The other two shadows are from
Facefront
. An artistic pigment in
Meramint
and an eye shadow in
Muddy Bear
. I hadn't read any reviews on either brand so I just had to order and try them myself. So far I am glad I did!
I'll do a full review on these soon with more information and swatches.
What do you prefer: brights or neutrals on the eyes?