I don't often wear red lipstick, especially not on a night out. It's just a pain in the butt to keep it looking nice and crisp. Then there is also the possibility that the red ends up in places you really don't want it. This lipstick however stays in place pretty much all night, I only had to do a touch up once and it didn't stain on the glass I was drinking from.
The reason why is probably because it is a lot drier than regular lipsticks. Therefore it doesn't slip and slide as much as the more moisturizing ones.
Matte lipsticks do require a perfectly moisturized lip, so scrub and moisturize well before you apply it.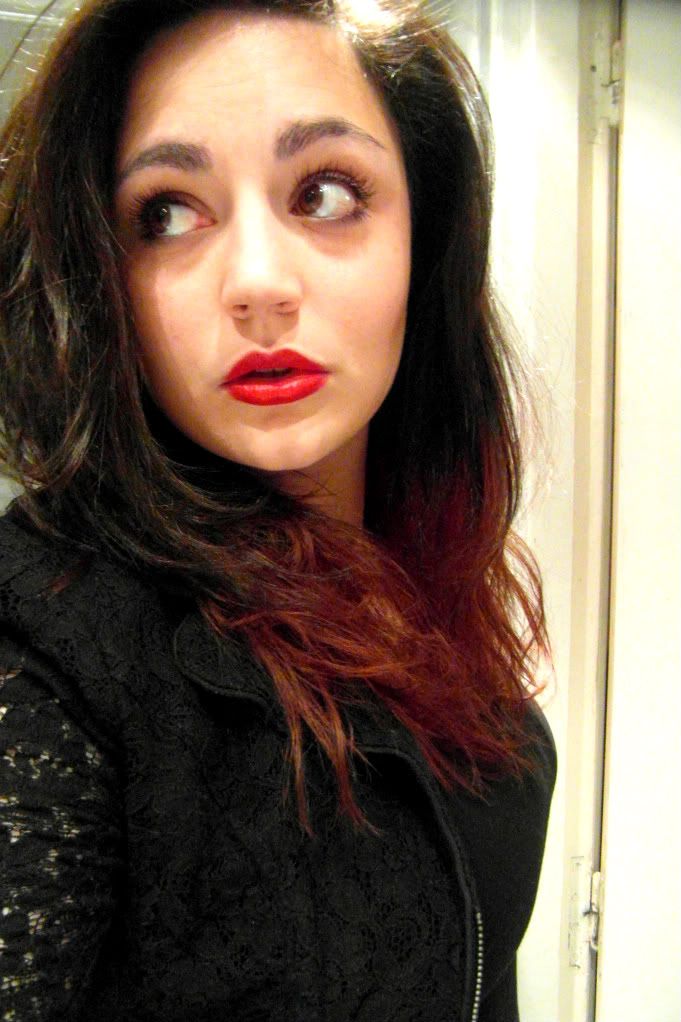 Overall I'm very pleased with the formula. It slides on pretty smooth, the pigmentation is awesome, it stays on a lot longer than regular lipsticks and it has just enough shine.
The rest of my make-up is extremely simple. Usually I pair red lips with a winged liner, but I didn't feel like doing that. Instead I just went for a smudged liner to give a little more depth to my eyes and a few layers of mascara.
Excuse my extreme paleness, I had to use flash since it was dark. And yes, I got my hair did.
Face:

GOSH "Touch Up" concealer #2
Make Up For Ever HD Foundation #115
2true All Over Natural Bronzing Powder #1 for contouring
MAC Sheertone Blush Coygirl
Eyes:

Essence Long Lasting eye pencil #1 Black Fever
Lancôme Hypnôse Doll Eyes
Lips:

Sleek True Colour Lipstick #778 Stiletto