weheartit.com
Favourite eye shadow colour?
Again I cannot choose just one colour, because I have a bunch that I just want to share.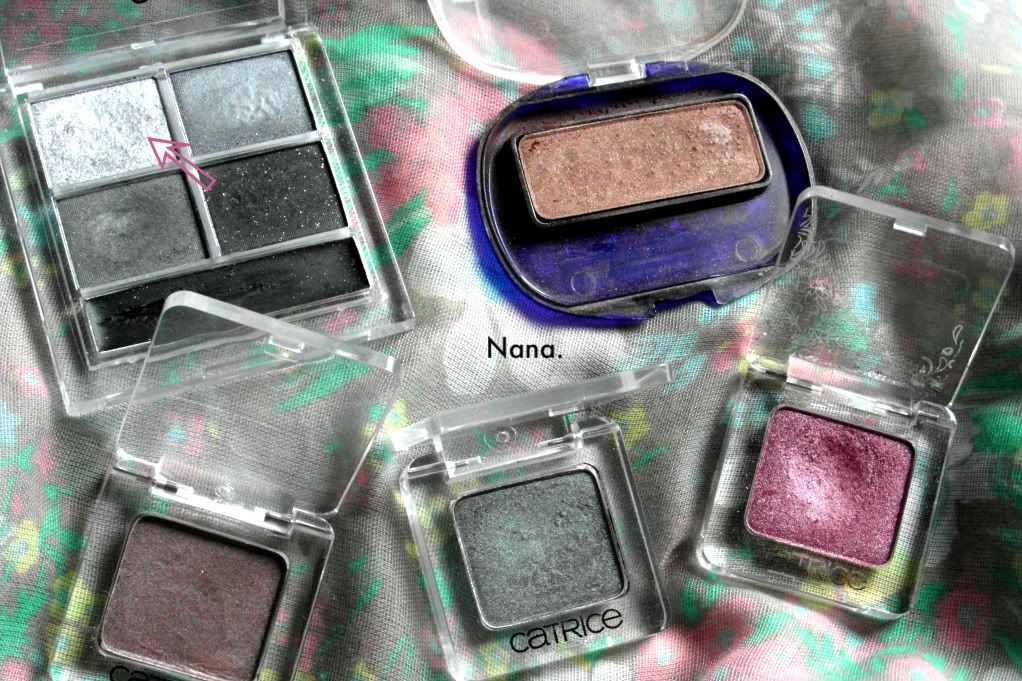 Left to Right:
Essence Metallics Quatro - 02 Steel Me (no1)
Miss Sporty - 101
Catrice Absolute Eye Colour
- 400 My First Copperware Party (new)
- 410 C'mon Chameleon! (new)
- LE Floraliste C01 Berry Fairy
As you can see they all have amazing pigmentation. The middle three are pretty natural, the outer ones are more unnatural colours. C'mon Chameleon! is actually a duo chrome shadow. It has a dark reddish brown base and dark green shimmers
.
What is/are your favourite eye shadow colour(s)?