As most of you knew somewhere last week there was a 50% off all make-up at Kruidvat. And even I couldn't resist it! I failed big time on not buying make-up, as usual, but at least I could keep myself from buying more polish. I only bought what I really wanted and nothing more. Okay.. maybe I bought 1 lipstick I didn't really need but it was too gorgeous!!! I have lots of pictures so enjoy!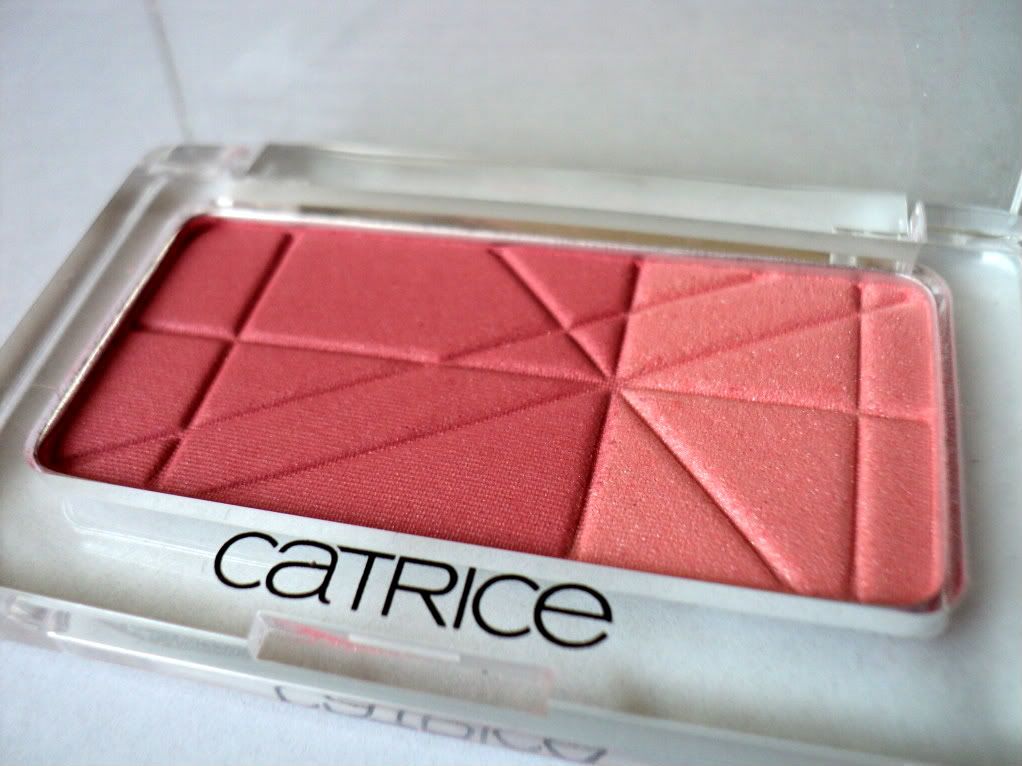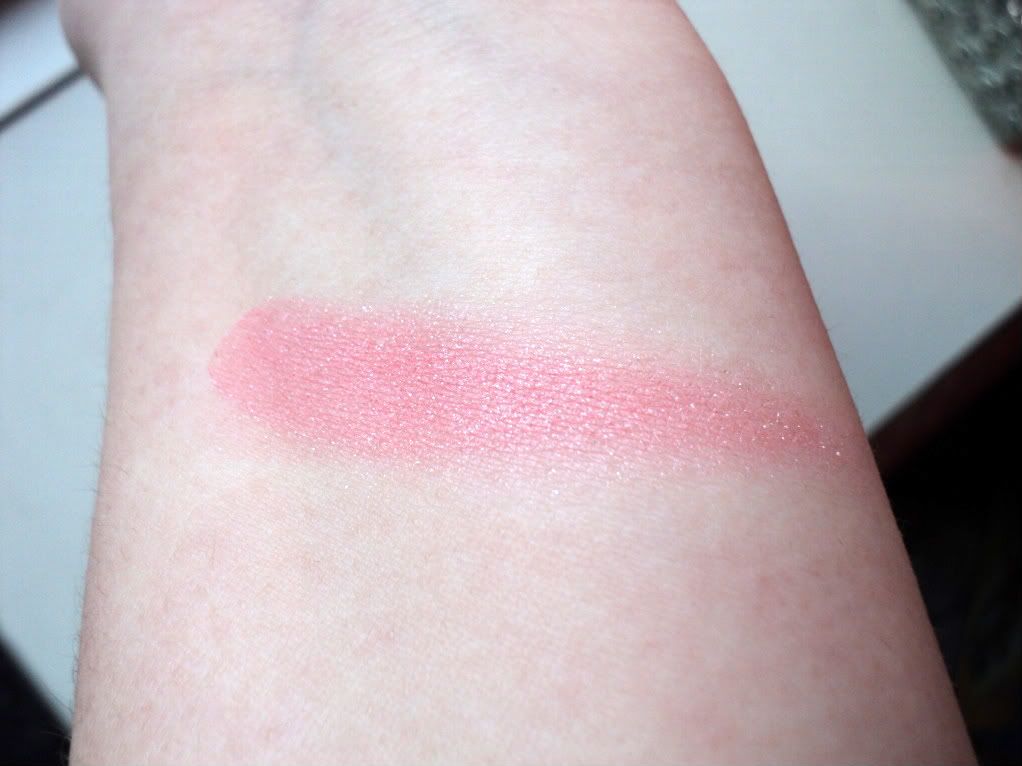 One of the new Catrice blushes. This one is called Pink Grapefruit Shake. Normally I'm not really a grapefruit fan, but this one is gorgeous. Yes, I only made a swatch of how the two colors look together. Why? Because I will only be wearing them mixed together and not by themselves. Okay, so the colors in the pictures are a little darker than they are in real life of course. I'm a big fan of this blush and I can't wait to get another one.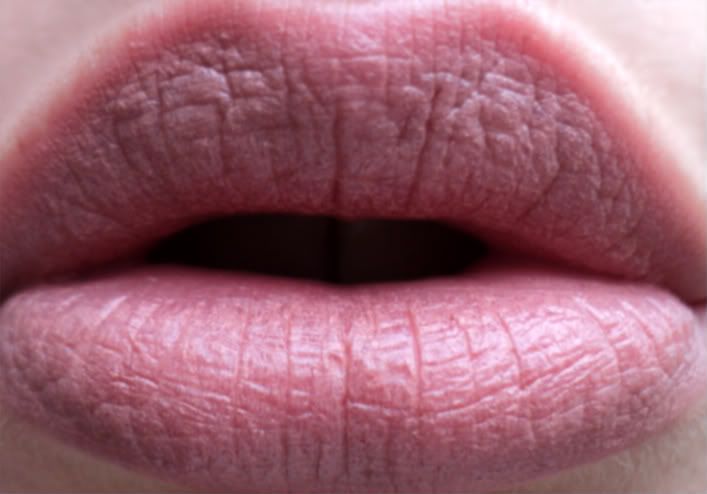 I finally got myself a "nude" lip pencil! This one is from Essence and is called Soft Rose. In the picture I have nothing but the lip pencil on my lips and it's a fantastic color. With just sheer gloss it would make a perfect nude lip. I don't have a picture of the pencil itself, because my camera couldn't handle it... But I think we all know what a lip pencil looks like. I bought it for two reasons: 1 I didn't have a decent lip pencil and 2 I couldn't find an orange one. So far I'm loving it, since it's also a good base for lipstick.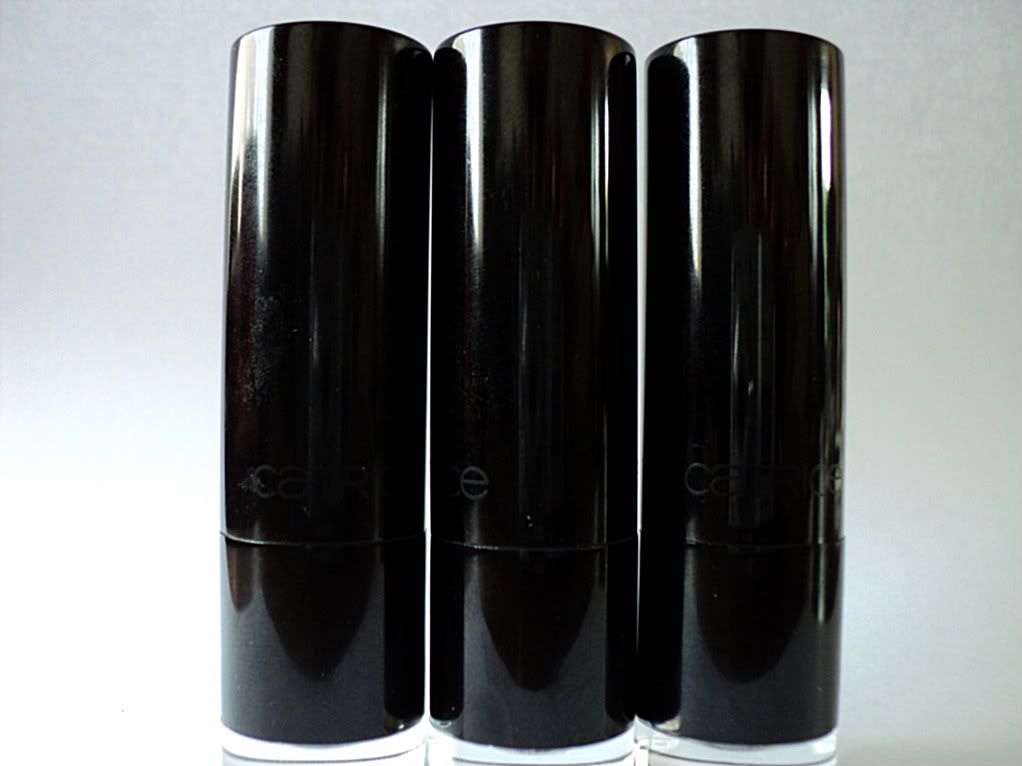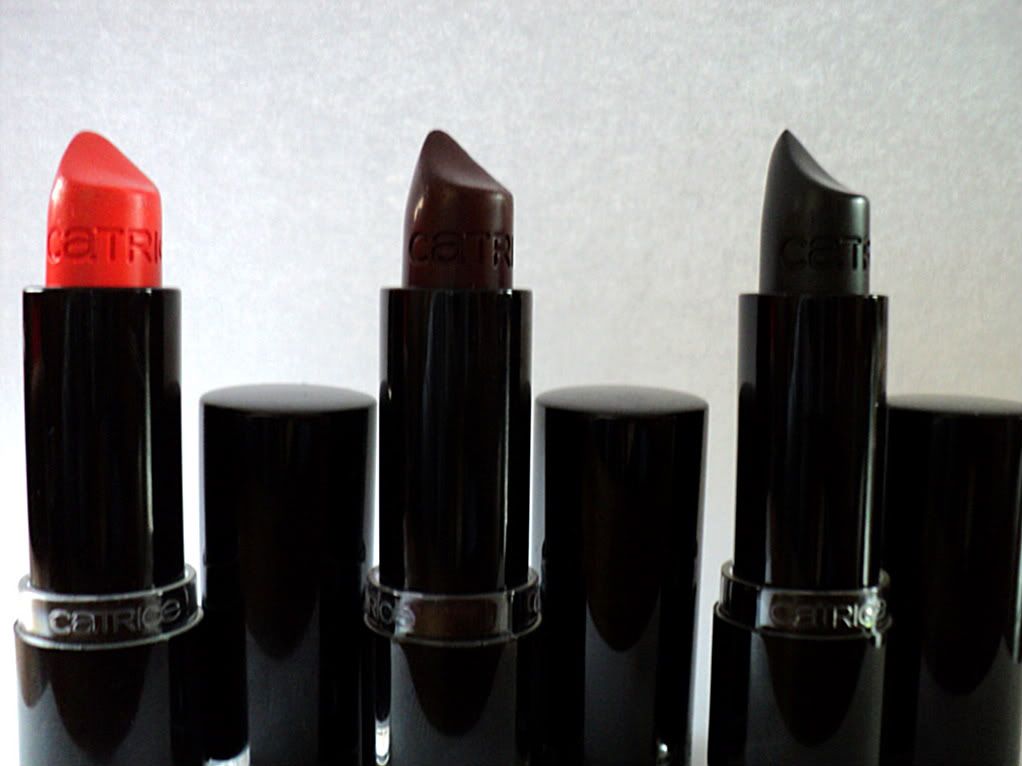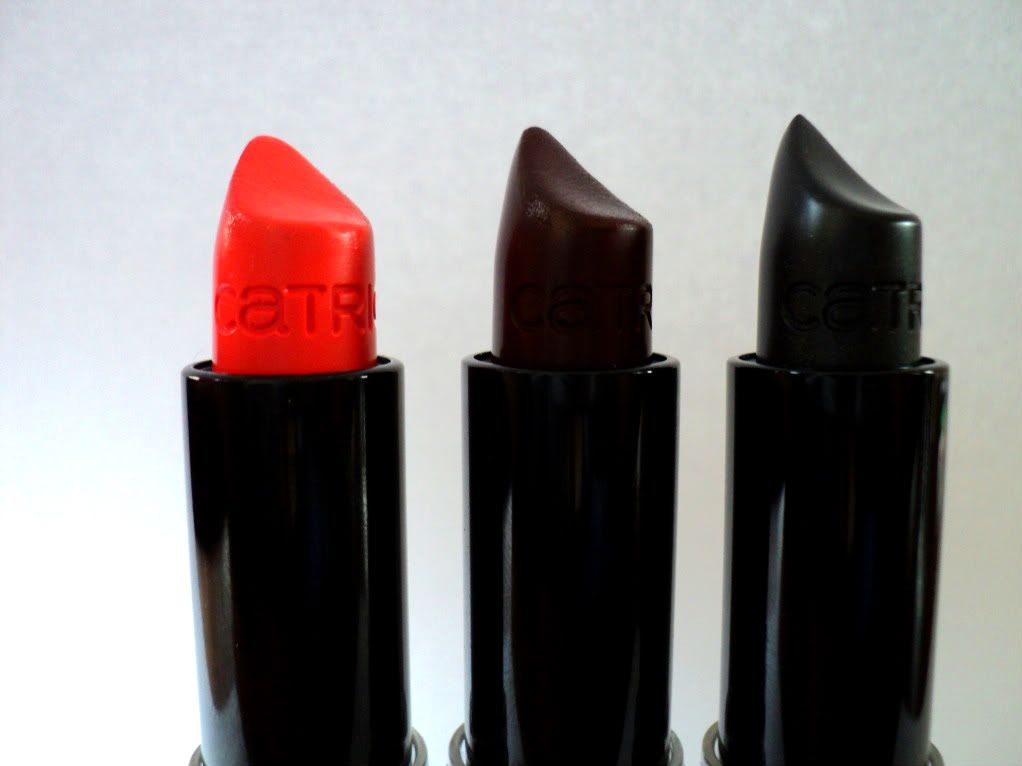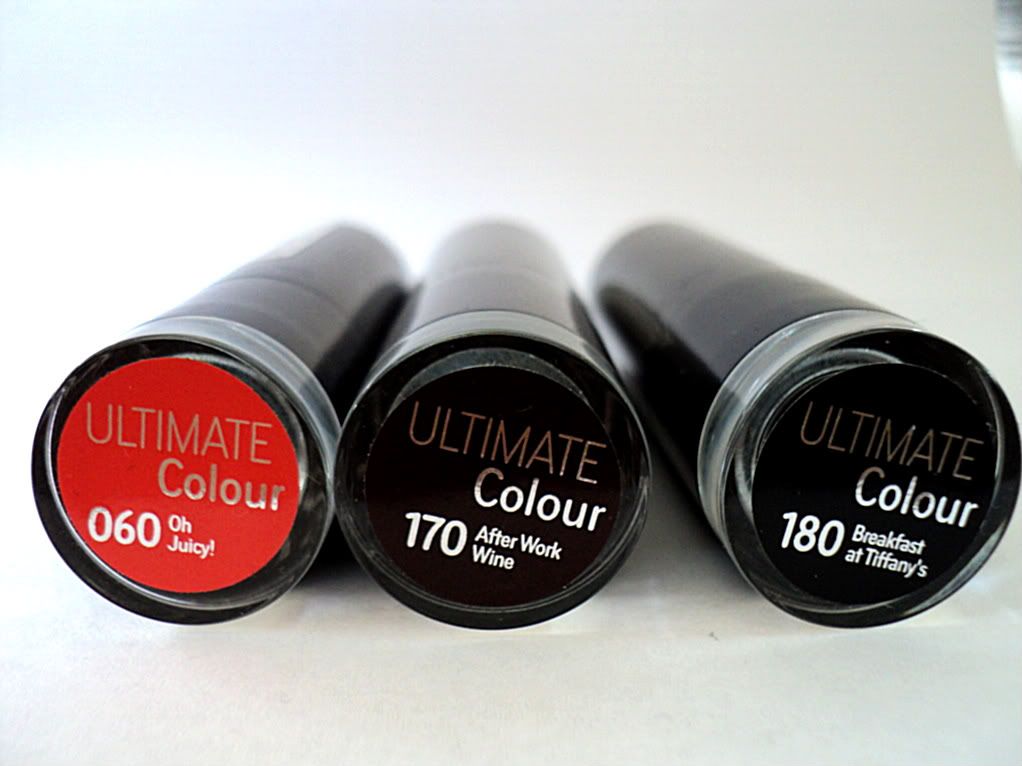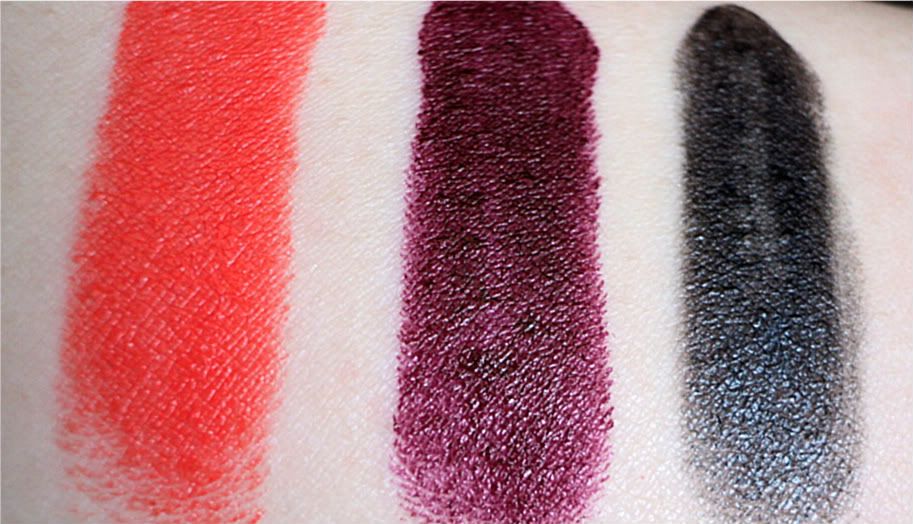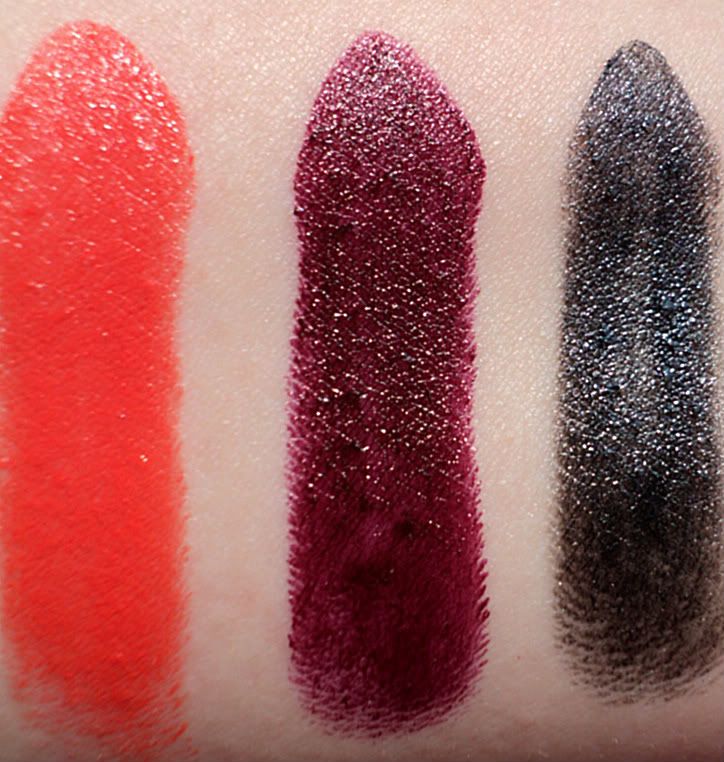 Oh Juicy! After Work Wine and Breakfast at Tiffany's. I didn't just buy the orange one for Queensday, also because I've been wanting to try it for ages. After Work Wine looked super dark brown in storage light so I had to swatch it. When I did I was amazed! It was a super sexy deep red with a hint of brown and purple. I had to take it home with me. Breakfast at Tiffany's is a grayish black with shimmer. I think black lipstick can look really pretty, but I wouldn't dare to wear it out. Unless I had like a theme party or something. Still, I think you can make great looks with it. Haven't figured out what yet, but I will be showing you a look with black lipstick!
So that was pretty much the mini haul. I wanted to get the new Catrice foundations as well, but I figured with this type of weather I barely wear it. Might as well just wait with buying it until later.
Did you guys buy anything? And what do you think of the products I bought?
xoxo
Nana